Understanding and encouraging the proper stimulation for each child
Good physical and mental development for children from early childhood is essential in their lives.
With morphopsychology, through studying the face we see the psychological condition of the child and the majority of the micro mutations in the brain that are yet to develop, which, if not properly treated early on, can be irreversible. Above all early morphopsychological treatment will ensure that they are physically and mentally active and this in turn will determine their eventual destiny.One's strength of will is found in one's psycho-physiological strength.
This activatity/inactivity will continue progressively in accordance with the nutritional environment to develop their muscoskeletal system.
A timely morphopsychological consultation could be decisive in the life and destiny of the young child.
Ask for counseling: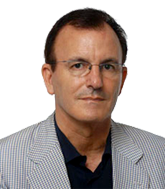 Dr. Julián Gabarre
Phone. 93 487 35 45
info@morfopsicologiaism.com
c/ Pau Claris 120, 3º 2ª (08009 – Barcelona)